Best Dermatologist in Chandigarh
Need a dermatologist in Chandigarh for cosmetic treatment? Or have your hair problems made you search for the best skin specialist in Chandigarh? Dr. Harmandeep Sidhu is your go-to consultant. With 12 years of experience in the industry, you should expect the BEST treatment for all your skin and hair problems.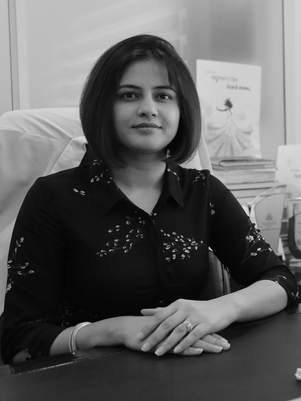 By booking an appointment with the top dermatologist in Chandigarh, you can find the solution for all your never-ending hair and skin issues, making you confident and optimistic about life.
Here's what Dr. Harmandeep Sidhu specializes in:
I am so glad that I took the decision to take my sister to Dr. Harman Sidhu for the treatment of her acne. In just 8 months I have seen sister's skin clear up. Dr. Harman has thorough knowledge, gives time and patiently explains everything. I would recommend her to anyone who is facing dermatological problems.
Someone told me about Dr Harmandeep the Athena skin clinic I had visited there and met Dr Harmandeep She was so polite and also all her staff She did my face treatment which really helped me I am so happy now with my face Everyone also have notice so much difference in my face I had visited many Dr in my county, but I never got a right treatment I am very happy to see Dr Harmandeep Side Thankyou
Dr Harmandeep is one of genuine doctor in Chandigarh. She will give you medicine that really required for treatment. She is not money maker. She really care his patients. I visited there along with my wife for acne treatment and got good results in 15 days.