Skin Whitening Treatment in Chandigarh

For many of you, going for skin whitening treatment could be denying your natural beauty, but for many, it could be a confidence booster.
If you have spent half of your life hearing that you are Black while you were just not white, it can reduce your confidence and self-esteem significantly. Not everyone can understand your situation. But Dr. Harmandeep Sidhu can!
Skin Whitening Treatment is not just a cosmetic procedure
It can remove the fears and social anxiety you may have developed because of your skin tone. Gone are the days when you had to spend your entire life with the skin color you were born with, but now you can easily lighten it without any side effects.
With the expert dermatologist in Chandigarh, Dr. Harmandeep Sidhu, you can see the impact within weeks. So, let society witness the transformation and enjoy the importance that you'll now get. It will surely give a new hope to live and enjoy your life.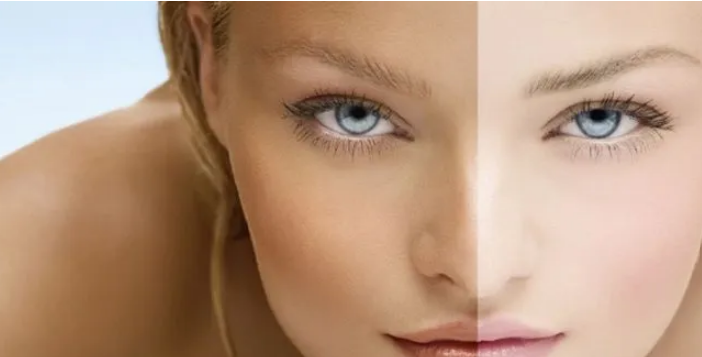 What gives our skin its color?
There is a natural pigment in our skin known as melanin. It determines your skin tone. The more melanin, the more likely you will have a darker skin tone.
So, depending on the skin color you like, you can visit a skin specialist and get a skin whitening treatment. What if you want to avoid the cosmetic procedure for this purpose? Is there any other solution? Yeah, you can opt for homemade natural remedies, which can take longer to provide results but have lower risks of skin damage or other side effects.
However, if you need quicker and guaranteed results, get in touch with Dr. Harmandeep Sidhu, and she'll take care of the rest.
What is Skin Whitening Treatment?
With all the hype about getting white, you might be missing the primary part here, i.e., what exactly is the skin whitening treatment. It is a cosmetic remedy in which the melanin in the skin is reduced to give you a fairer outlook.
Our professional doctor will prescribe you cosmetic creams containing hydroquinone as an active ingredient. Apart from it, face masks and lotions containing egg white and lemon are suggested to help reduce the strong impact of melanin on the skin tone.
A few of the cosmetic products contain bearberry, mulberry, etc. They are rich in arbutin. Arbutin can inhibit the production of more melanin, resulting in an overall lesser concentration of melanin in the skin. It leads to a whiter skin tone.