Laser Hair Removal Services
The data on laser treatment shows the impact of laser hair removal is
visible in just 2 weeks. Well, you can surely wait for two weeks if you can get a guaranteed treatment for the unwanted hair, right?
So, if you are ready to enjoy smooth and flawless skin, let us introduce
you to the laser hair removal treatment.
We understand there are multiple myths, concerns, and apprehensions attached to laser treatment in Chandigarh, India.
But after reading through the page, we are sure you will be satisfied and have answers to all your questions.
You need to understand that laser hair removal treatment is no magic. There is a scientific process at the backend, which identifies the root cause and makes it redundant, so the natural flow of hair growth is interrupted. As a result, you get the smooth, hair-free skin you had always dreamt of.
Working of Laser Treatment
The laser hair removal procedure is a cosmetic procedure where the intense laser beams are directed to the areas of hair growth on the body. The purpose of these beams is the destruction of hair follicles – the main point from where the hair grows.
The hair follicles have the pigment, which absorbs these laser beams and gets destroyed. So, when the hair follicles are no longer active, there is no source of hair production, which means you'll achieve the aim of getting the treatment.
You can contact Dr. Harmandeep Sidhu to implement this skin treatment in Chandigarh.
Areas Covered Through Laser Treatment
You can get laser treatment on the Shoulders, Back, Bikini area, Chest, Face, Neck, and any other body part where you don't need hair.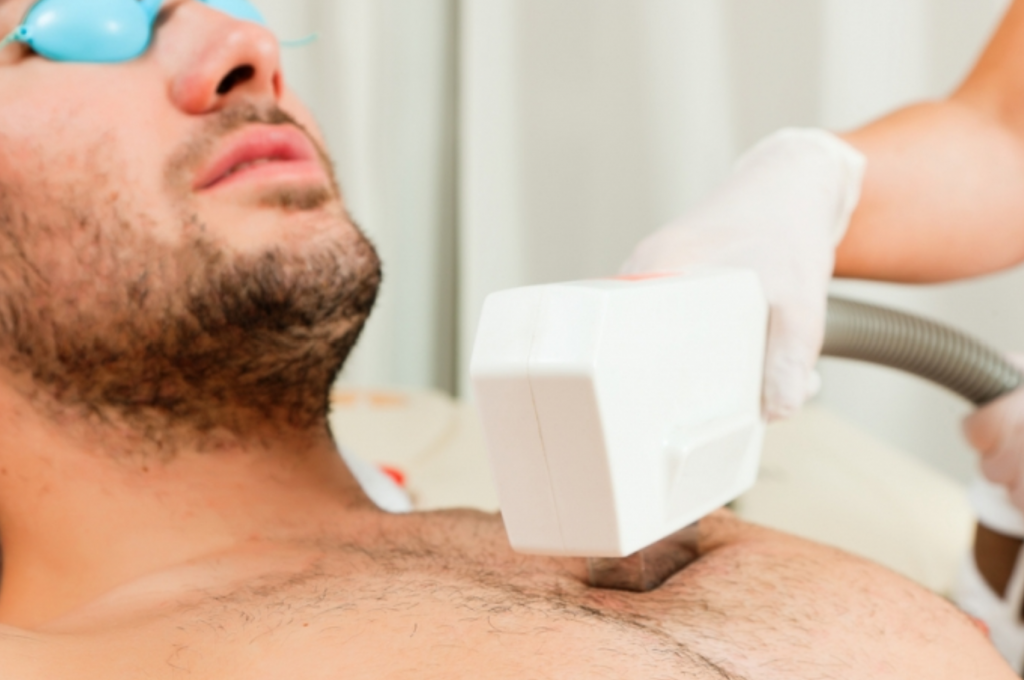 Reasons for Opting for Laser Treatment

Losing your hair? It can be because of excessive stress, hormonal changes, or hereditary issue. We can help you identify the cause and treat you calmly to get your old look back. FUSS and FOE are two main procedures used in hair loss treatment in Chandigarh. In FUSS, an entire strip of healthy scalp is removed from your head and transplanted to the area where there is no hair growth.
In FOE, the hair follicles are removed from the head and transplanted to the areas with baldness or patch hair loss. FOE technique is less invasive as compared to FUSS. A few other hair transplant solutions are available for hair problems. These include tissue expansion, flap surgery, and scalp reduction. Finding the best treatment will depend upon your conditions. You can count on Dr. Harmandeep Sidhu in Chandigarh to perform these procedures.
Trial laser hair treatment is Rs. 99
Who Should take the Laser Hair Removal Treatment?
A cosmetic treatment to make your cheeks and lips look fuller than they are, you need this treatment from Dr. Harmandeep Sidhu. You can expect an increase in the lip and cheek volume, making them look better, reducing asymmetry add extra lines that you may have developed while aging.
Synthetic Hyaluronic acid (HA) is the filler predominantly used as it is a substance naturally present in our body, so chances of allergic reactions and complications are reduced significantly. Besides, the performance of the procedure by the expert can ensure perfection.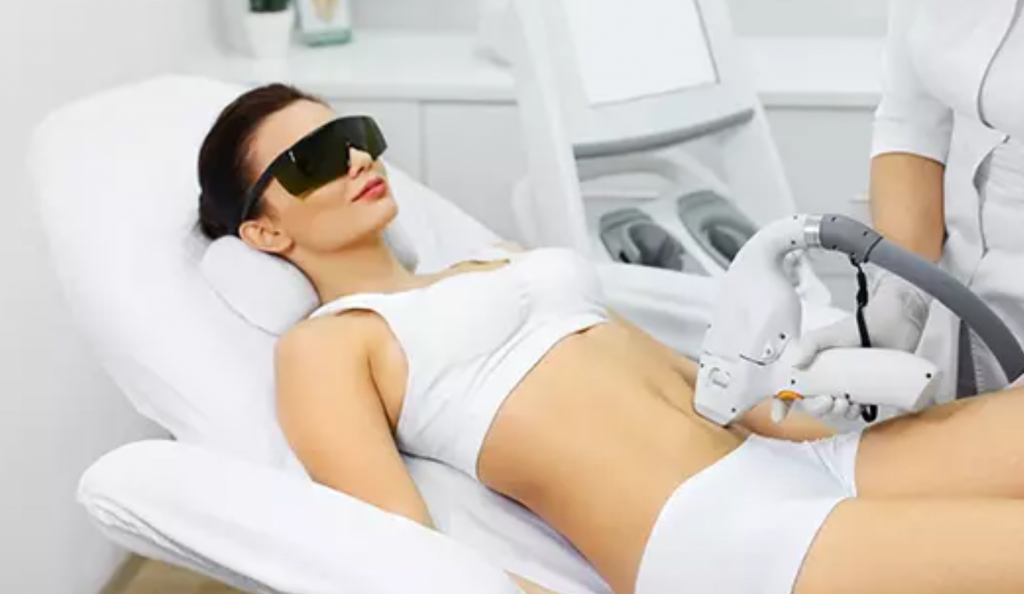 Benefits of Laser Hair Removal
Below are the main benefits to expect from the laser hair removal treatment
Precision
You can expect the entire process to be completed within minutes. Even if you have thick hair and need the treatment for a large area like back hair removal, you can get it done in 5 minutes.
With efficient technology and doctors' professional expertise, you can also get complete body hair removal treatment fast. For the exact period, you must contact Dr. Harmandeep Sidhu. She can guide you with the precise procedure and time required for it.
Speed
Just the fraction of a second is taken by each of the laser pulses and it can treat several hairs altogether. Every second, an approximate area of the quarter size could be treated with the help of laser hair removal. If you are looking for the best hair removal treatment then Asclepion MeDioStar NeXT laser machine is the best machine to offer desired results. In the laser hair removal field, this is the newest edition that gives a completely new level to the hair removal process. Asclepion MeDioStar NeXT laser machine helps in painless and fast treatment and can cover large areas within 5 minutes such as back hair removal.
Tangible Results
You can start seeing the results in 3-to 7 sessions at most. The complete treatment might take longer depending upon your skin type and hair conditions.
Less Painful
One of the other advantages of this technique is that it is less painful than the other alternate methods. So, you can adapt it and get long-term results.
Long Term Solution
Once you complete your hair removal treatment, you don't have to go through the hair growth again. The laser targets the follicles and limits the new hair growth. It means you can get smooth and hair-free skin for your entire life.
Safety of Laser Hair Removal

The safety concerns are prominent when considering the use of laser technology. We are sure you must be concerned if there are any side effects of this technology. You don't have to worry because a professional doctor will complete the entire treatment.
The experts understand how to handle the laser properly. They'll guide you with the estimated sessions before starting the treatment, so you are in control of all the decisions.
Below are the main concerns that you might have before the treatment, so let's have a look at them one by one
Pain with Laser Treatment
You might have assumed that laser treatment is painful, but that isn't true. The laser treatment comes with a discomforting sensation. It is the only thing you have to bear; otherwise, it is safe and has no other pain associated.
Safety
The laser beams are powerful. So, it is essential to protect your eyes, especially when you are getting a facial hair removal treatment. While getting treatment from Dr. Harmandeep Sidhu, we'll provide you with the protective goggles to save your eyes from laser radiation. Apart from that, there is nothing to worry about.
Eyes Protection
The hair follicles destroying laser beams are powerful and therefore proper protection for eyes is important otherwise impact on eyesight might be there due to the flashing beams. Protective eyewear is important throughout the treatment for optimum eye protection.
Blisters and Scars
The blisters and scars on the skin are usually caused when you choose an amateur for the treatment. You should always consult a professional dermatologist to get rid of unwanted hair.
Skin Discoloration
The discoloration of the skin after laser treatment is one of the potential side effects that you might have to deal with for some days. However, it is not permanent, and you can get your skin tone back in a few days. In some cases, the natural pigmentation of your body might also be affected, which can result in discoloration.
Here are a few reasons to choose Dr. Harmandeep Sidhu for hair removal treatment:
She is an expert in the field with an experience of 13 years in the field.
She has state-of-the-art technology to cater the laser hair treatment
Being available in Chandigarh, you can contact her any time
She is punctual and honest with her profession, providing you with the best
services.
Once done with the hair removal session, you must take care of your skin for the next few days. Here is the most important measure you should opt for:
Do not go in the direct sunlight for the next three days
Do not apply makeup, deodorant, or any other product on your skin for the next hour.
Cleanse the area gently. Do not rub.
Exfoliate the treated area after treatment to make the dead hair fall
Are you wondering what the cost of laser hair treatment is in Chandigarh? You can get the sample laser treatment for just Rs. 99.
If you like the treatment and want to go for the complete services, an expert will analyze your hair coarseness, skin type, and other details to provide you with a quote.